Come to Palomar Mountain State Park and enjoy our Forests and Mountain Meadows. Large pine, fir, and cedar trees give Palomar Mountain a Sierra Nevada-like atmosphere which is unique to Southern California . Elevation within the park averages at about 5000 feet allowing for cool evenings even during the summer, ideal for camping.

As you enjoy yourself in the forests of Palomar Mountain you will walk among big cone Douglas fir, white fir, incense cedar, live oak, black oak, coulter pine, and yellow pine. Among the flowering trees and shrubs in the park are western dogwood, azalea and wild lilac, with juncos grass, goldenrod, lupine, buttercups and penstemons n the meadow areas.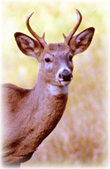 Palomar Mountain has plenty of wildlife that you might get a chance to see on your next visit. Some of the wildlife includes the southern mule deer, western grey squirrel, raccoons, and striped skunk. You might also see some gray foxes, coyotes, and bobcats. Doane Pond is stocked with trout and also contains blue gill, bullhead and channel catfish.
Doane Pone is open year-round and is stocked with trout. Fishing is epecially good during the winter, spring and early summer. Fishing is not permitted at night. A valid California fishing license is required.

There is also informal picnicking near Doane Pond with several tables and grills, a restroom and a parking lot.

Fishing hours are from 6:00am to sunset.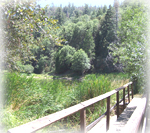 The State Park has a variety of hiking trails. Whether your interested in a short, leisurely walk or a vigorous day long hike you can find what your looking for here. Hike through open meadows and thick coniferous or oak forests. Trails are open to foot traffic only. Dogs and mountain bikes are not allowed on trails.