Getaway to Palomar Mountain
Palomar Mountain is a wonderful destination for you and your family.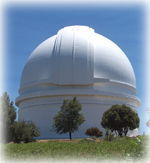 Stop by the world famous Palomar Observatory. The Observatory is as large as the Parthenon in Rome and is still used on every clear night of the year. View this amazing scientific achievement.
Walk among the beautiful forests, meadows, wild flowers, and wildlife of Palomar Mountain . Enjoy a leisurely afternoon walk or vigorous day long hike. There are many places to hike including the State Park. Enjoy a day in nature.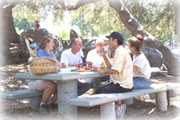 Enjoy lunch with your family and friends amid the majesty of nature. Palomar Mountain has several beautiful picnicking sites so you can have a day of relaxation and renewal. Pack your own lunch or stop by Mother's Kitchen and get a meal to go. Palomar Mountain General Store also has groceries and picnic baskets available.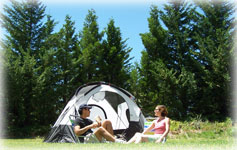 Year-round camping is available if you just can't get enough of our fresh air and natural environment. Palomar Mountain State Park offers campsites with flush toilets and hot showers. Group and Family campsites are available.
Palomar Mountain has an elevation of approximately 5500 feet and is located located about 70 miles north of San Diego . Click here for driving directions.